Logging & Fire Risk Management
Best practices will protect your forests from fire and allow them to flourish for years.
Proper forest management will protect your forest from fires and disease and keep your trees healthy and growing for years to come. Good planning by a trained forestry professional is essential to ensure the success of any timber harvesting or thinning operation. Our team is always careful to run a clean operation when thinning out your forest and selecting the healthy trees to grow for the future.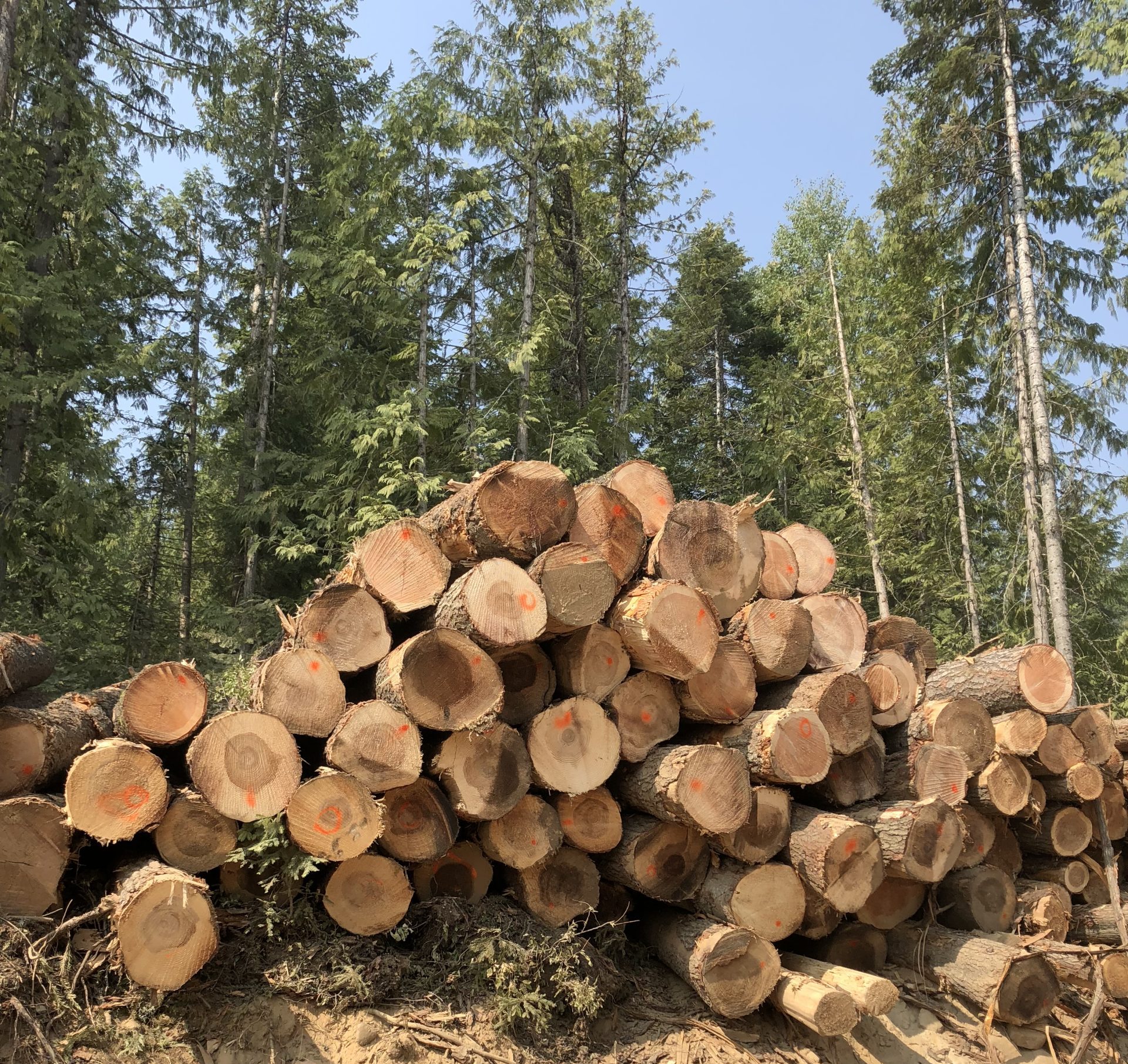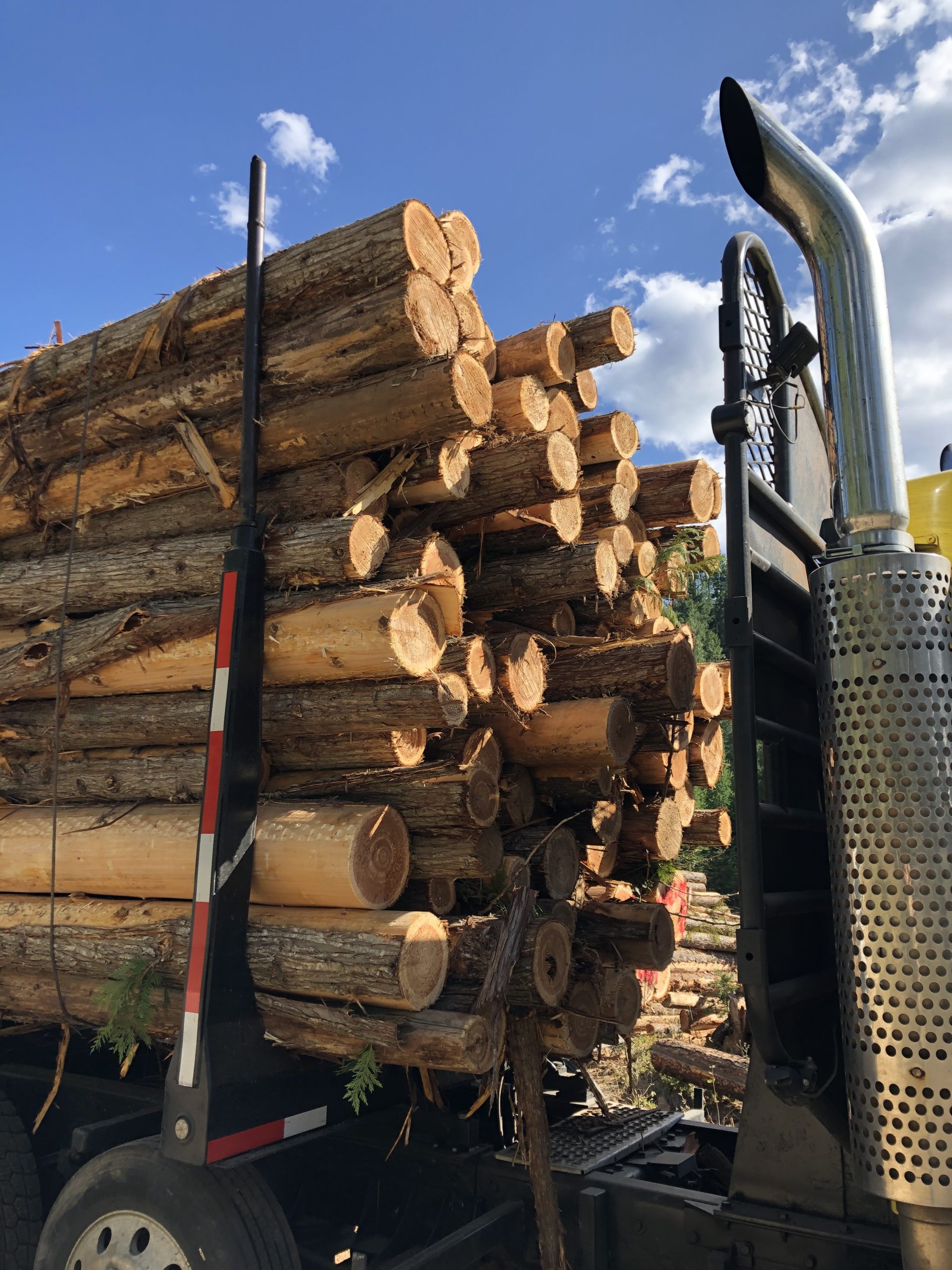 We are professional foresters with 4-year degrees trained in the science of forestry. A timber harvest may happen on a property only once every 15-20 years, surely you want it done right!
Professional services you get with us that you might not otherwise get include:
Strong legal contracts
Proof of insurance
Marketing logs to sawmills for maximum value
A plan for reforestation using either seed trees or tree planting with seedlings genetically enhanced for the best timber growth
Custom maps created for your property showing roads, trails, streams and forest types referenced with GPS
Creation of a long-term forest plan for your property
Frequently Asked Questions
How can logging improve forest health on my property?
The recent drought years have weakened our forests and caused a huge increase in forest diseases resulting in dead and dying trees throughout the area. A harvest focusing on dead trees, dying trees, and species susceptible to disease can greatly improve the health of your forest and also give the healthy trees room to grow so they stay healthy. A professional forester has years of training in specific forest diseases and can design a custom timber harvest plan for your property.
How can logging reduce fire risk on my property?
Forest fires need fuel to burn. An overgrown forest with interconnected tree branches and dead material provides plenty of connected fuels to burn through an entire property. A logging operation managed by a professional forester will harvest dead and dying trees to space out healthy trees to
provide fuel breaks. Dead woody debris can then be piled up and burned in the snowy winter months to reduce the total amount of fuel on-site.
What is the timeline or lead time for logging my property?
In general, we can start logging operations on a property within 1 to 3 months from our first site visit depending on specific scheduling concerns.
Once started most timber harvests can be completed in 3 to 4 weeks or less on-site unless the project is especially large. Logging happens year-round in
north Idaho with the exception of the "mud season" in March and April. Winter logging can be an excellent choice for properties that have good county road access and don't need much snow plowing.
Experience You Can Trust
We have the forestry training, experience, and capabilities to handle any forest management project. We are passionate about helping private landowners achieve their goals and we love keeping our local forests healthy and growing!
What Now?
Schedule a site visit with a forester to discuss your goals and objectives for your property. After the site visit, we will outline the steps required to reach your goals and provide pricing for each service. Feel free to learn more about our process or schedule a site visit today.